A well-maintained outdoor space can be the highlight of your fall and summer days. Sunday brunches and romantic candle-lit evenings are elevated by the presence of cozy patio furniture and string lights. But one rainy day can spoil your plans and your patio furniture!
Read on for tips on how to keep your furniture protected from any harsh external elements.
Keep Your Things Clean
Dirt, pollen, and grime can build up if you don't give your furniture a weekly clean up. Depending on the material of your chairs and tables, you can hose them down in a quick wash or tackle the dirt with a moist cloth.
Use Material-Specific Cleaning Products
Different materials need different methods of cleaning, especially when it comes to deep cleaning your patio furniture.
Wash your fabric cushions with detergent and set them to dry under the sun. You can brush your wicker chairs and table with a mixture of bleach and water and rinse it off.
For wood, you can use a mixture of water, bleach, and detergent along with a slightly abrasive sponge. You can scrub metal items with water and mild detergent before layering on a thin coat of car wax and buffing it in.
Cover it up
It's not possible to always predict rainy or extremely sunny weather. But if you know that your area's about to get hit by extreme weather conditions, you should store your furniture in the shed or cover it up using waterproof covering material.
Use Sunscreen for Your Patio Furniture
The sun can be just as damaging to furniture as it can be to our skin. UV rays can fade your furniture if it's out under the blistering sun too often. Plastic or metal items can benefit from a coat of furniture protector, while wooden items can work fine with regular paint. These pigments protect it from all kinds of sun damage.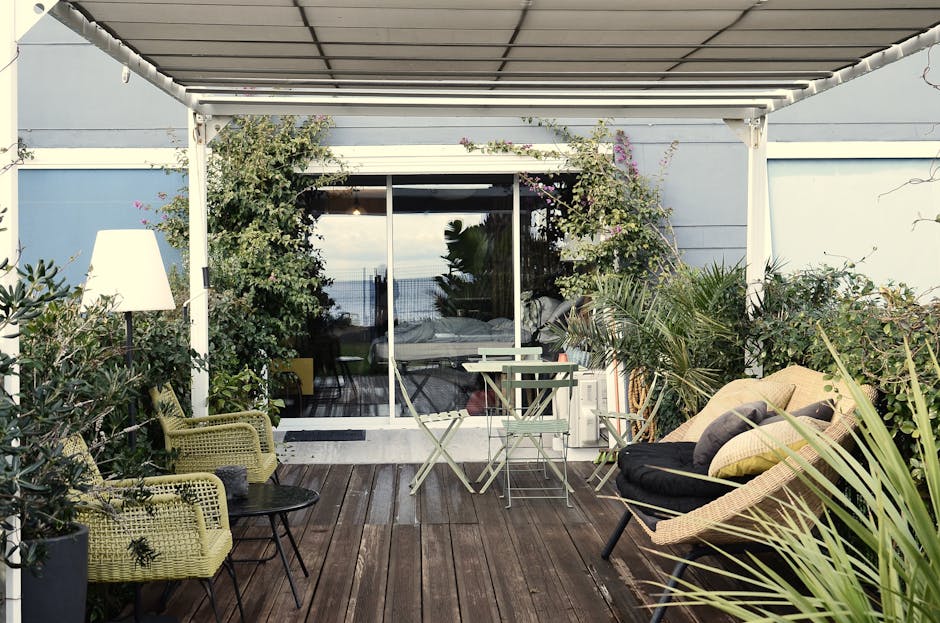 Provide Your Furniture Some Shade
One of the best ways you can protect your outdoor furniture is by keeping it in the shade. However, constant shade beats the appeal of a patio. StruXure provides a solution by bringing you a way to keep your furniture safe in all seasons and weathers with their state-of-the-art smart patio covers. These patio shade structures can be controlled according to the amount of sunlight, shade, and wind you'd like with our technologically advanced louvered pergolas and trellis in San Francisco, Concord, and Bay Area.
Contact us for more details! Also, make sure to check out our interactive visualizer.